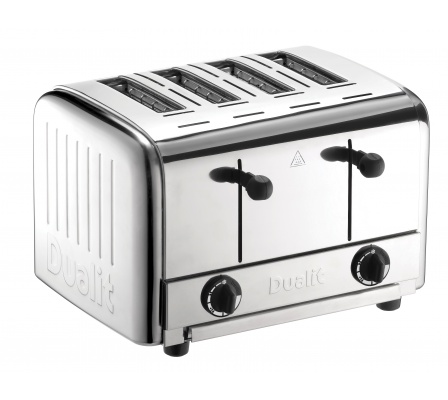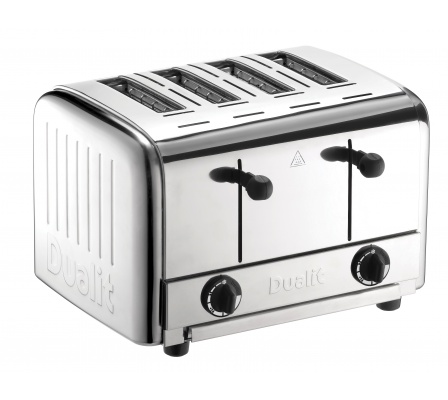 DU4AUTO
CONVENIENCE OF A POP-UP TOASTER, DESIGNED SPECIFICALLY FOR COMMERCIAL USE
The four slot Pop-Up toaster combines all the convenience of a pop-up toaster with the reliability and robustness of a commercial product. Its 7.5Kg stainless steel body has the build quality you'd expect from Dualit, whilst commercial-grade ProHeat elements, rigorous testing and numerous replaceable parts ensure it's built to last a lifetime. But its trademark is simplicity and convenience.
An intelligent browning system and spring-loaded slots ensure even and consistent toasting, whilst the pop-up feature and browning control (set once for repeat cycles) makes it virtually foolproof!
Fitted with PDL 901/15 plug (with large earth pin). Requires 15amp power supply.